Koh Samui is known to have some of the most beautiful beaches in Thailand, but to be perfectly honest, we often opted for the sandless, refreshing waters of our apartment's infinity pools at Ban Sua Samui.
Our apartment was not a beachside resort like most accommodation options on the island, so the pool with its incredible view was one of our favourite spots. However, during our month long stay (while not scuba diving off Koh Tao or exploring Anthong National Park) we did spend some time on the beaches showing off our bikini bodies, taking morning walks, and enjoying the vibe that travellers from all around the world come to enjoy.
Here are four of the beaches on Koh Samui that we recommend exploring when you next visit this tropical island.

Chaweng Beach
With most resorts lined up along the beachfront, Chaweng Beach is the most popular, busiest and longest beach on the island. Packed with plenty of activities including restaurants, parties, bars, jet skis for hire, massage stations, and paragliding, it is easy to spend the entire day soaking up the sun on this beach. Because of its popularity, it is also home to many scammers trying to make a quick buck off unsuspecting tourists.
Why We Loved It: We avoided Chaweng during the day and at night, but enjoyed a few early morning walks and swims before the crowds came out.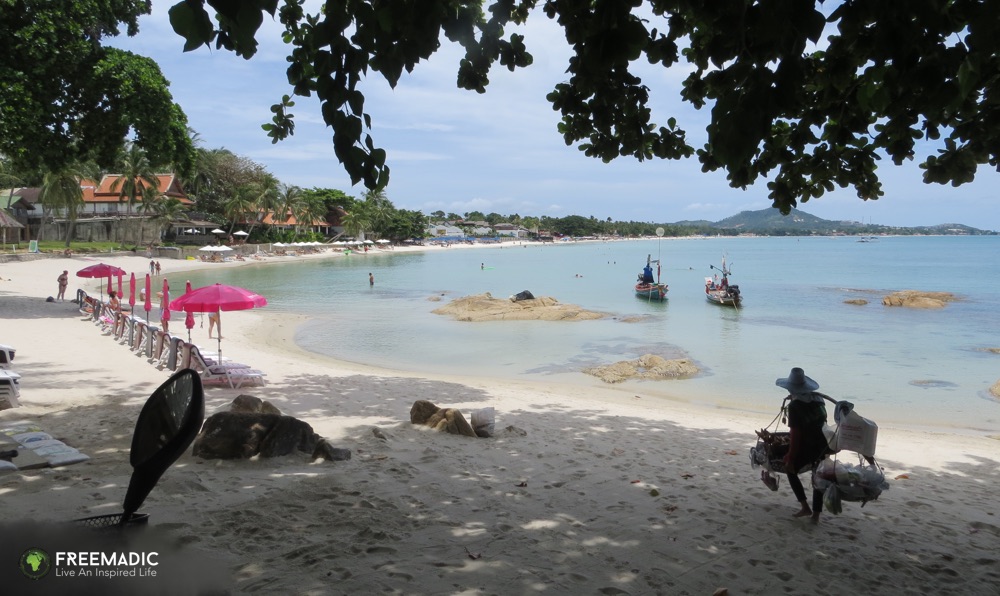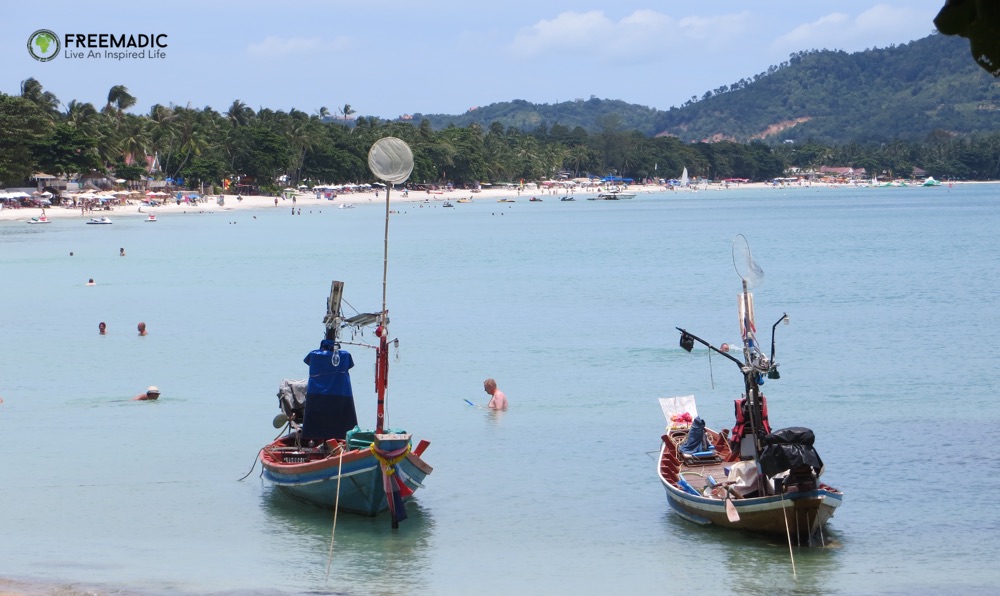 Lamai Beach
About a 10 minute drive from Chaweng Beach, you'll find Lamai – the second largest beach on the island. Even though less busy, you'll find that this beach also has plenty of restaurants, cocktail bars, water activities to choose from. It is also the perfect place to go for a swim on a hot day.
Why We Loved It: Every Sunday we headed to Lamai where we could enjoy a swim followed by a stroll through the weekly market. The food, atmosphere, and shopping is something that everyone on the island should experience.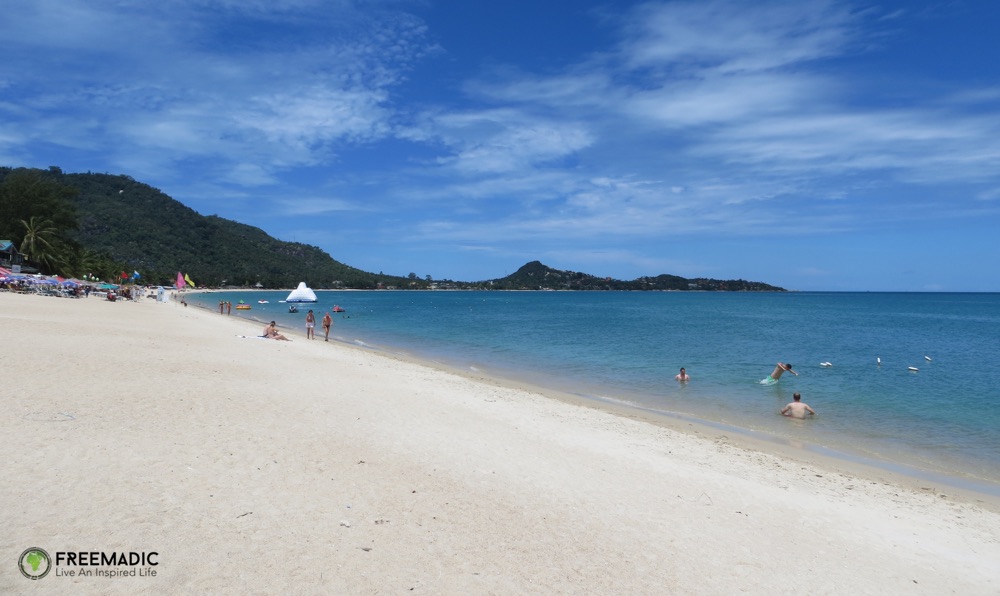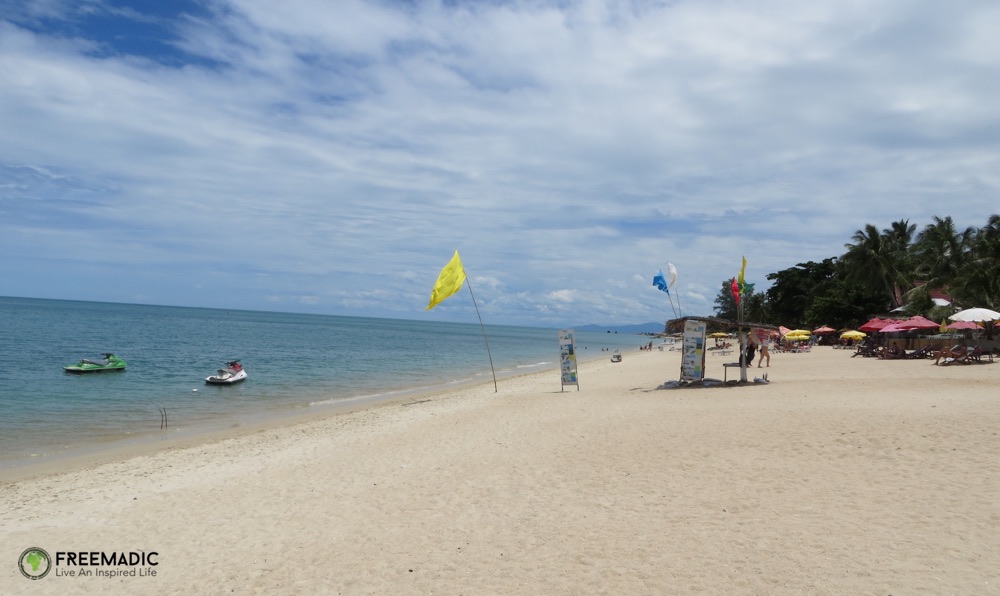 Silver Beach
Arguably the most beautiful beach on the island, Silver Beach is located between the bigger beaches of Chaweng and Lamai, hidden behind a row of resorts. We unfortunately only discovered this beach towards the end of our stay, and wished we had more time to spend on its sandy shores. With no public access, you'll need to walk through one of the resorts, and down a flight of stairs before getting to this beach.
Why We Loved It: Unlike other beaches on Koh Samui this beach was picturesque and tranquil – without the jetskis, bars, and all the other attractions that the bigger beaches have to offer.
Coral Cove Beach
In a small cove between Chaweng and Silver Beach is Coral Cove. With calm waters, kayaks for hire, and a single restaurant, this beach is perfect for a family day or a romantic dinner. It is also the beach where we spent most of our time because it was the closest to our apartment.
Why We Love It: Being one of the smaller, hidden beaches, away from Chaweng and Lamai, this beach was never crowded and offers some great spots for swimming and kayaking.