Back in 2008, after finishing my business science and marketing degree, and spending a year working and travelling in Australia, it was time for me to launch and build my career. I started working at an online agency which I enjoyed, but after having a taste of formal employment and the 9-5 routine, I quickly decided that it wasn't for me. After just two weeks, I quit, and started pursuing my own path.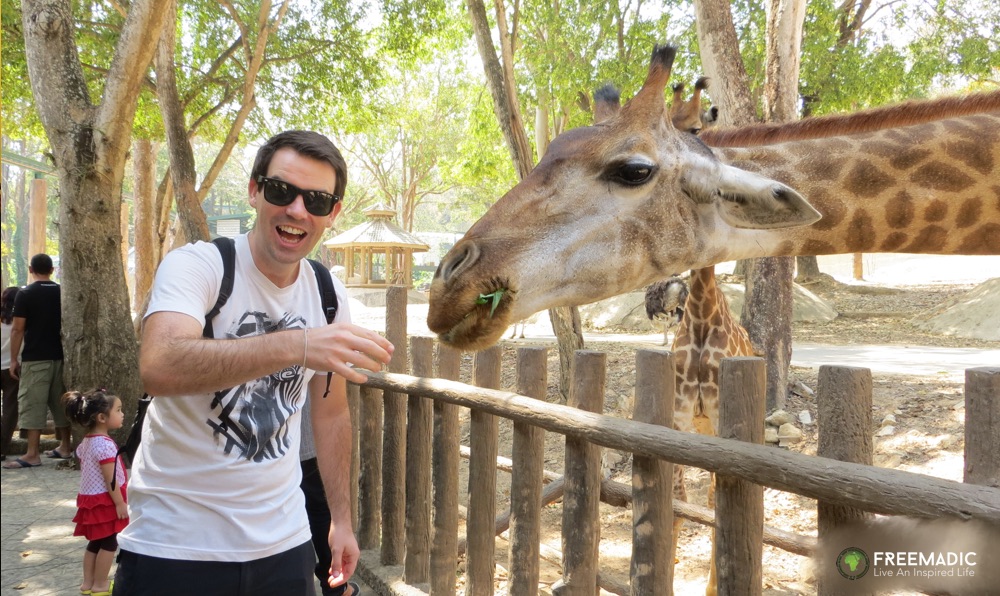 Not settling for a traditional 9-5 job, and deciding to become my own boss was one of the toughest yet best decisions I've ever made. I went on to start Posmay Media – a digital media agency that specialises in web development and online marketing services – which I still run today.
Eight years later and I've done a lot, launched a lot, failed a lot, but most importantly learnt a lot. I've also enjoyed the multiple benefits of being self employed, and in this post I share the five major benefits of being or becoming self sufficient in your career.
1. Owning Your Own Time
Having the freedom to not only live on the weekends is something most people only dream about. Being able to create your own schedule and work routine let's you design and live your ideal lifestyle. You get to decide when you'd like to work and how much you'd like to work.
For me owning my own time means that I have complete freedom, but I also have the responsibility to be disciplined and make the right decisions. I get to allocate my time based on my personal priorities which include focusing on growing my business, helping my clients, spending time with family and friends, travelling the world, educating myself further and pursuing my hobbies. When the waves are great, then I can go surfing or skimboarding, when I feel burnt out or exhausted, I can take a break, and when a family member or friend visits the town I'm in, then I can take time off to spend with them. Having this flexibility increases my quality of life and opens up a world of opportunities.
2. Doing The Work You Love
Being self employed let's you focus on your strengths, and on doing your best work. Combine what you love, what you're good at, and what people are willing to pay you for and you've got a winning formula. Initially it's all about generating the income you need to pay your bills, but once that's done you can explore further. You can try something new or improve your skills in something you're already good at.
For me it all started with writing, recording, and performing music throughout high school and university. The band that I had created was a real life project that let me test, explore and learn. I learnt as much as I could about the music industry, music distribution, digital recording, the Internet, online publishing, and online marketing. I also launched various passion projects on the side that let me test new ideas and acquire new skills. I enjoy working at the intersection where creativity meets business – where the suit meets the artist – as I am essentially both. Learning by doing has let me explore my own creativity while acquiring valuable skills that I use on a daily basis to help and empower my clients.
3. The Freedom to Build Your Own Dream
Being employed by a company that you admire is great, however having the freedom and taking the risk to create something that you own and believe in takes it one step further. If you don't focus on building your own dream, then someone else will hire you to build theirs.
Over the last eight years I've explored various areas of online business and online marketing. Positive Mayhem was the brand I created to self publish my bands' album 'On The Rise'. Positive Mayhem quickly evolved and became Posmay Media which today is my primary business. I've also developed SkimZA, which is a website dedicated to promoting skimboarding in South Africa, as well as an online store that sells imported skimboarding gear in South Africa. One of my latest projects is Freemadic which is an online resource to document our personal journey and help others find explore beyond their boundaries, find true freedom and live an inspired life on their own terms.
4. Opportunity For Growth
Owning your own time also gives you the opportunity to spend time on self development and learning more about topics that interest you. In my spare time I consume strategic content and attend events to expand my knowledge and understanding of topics that interest me, and that can help me reach my next goal. Content that I learn from includes blog posts, eBooks, webinars, YouTube videos, online courses, as well as conference keynotes and mastermind groups. I'm constantly learning and growing – acquiring the skills and knowledge that I need to help myself and my clients enhance their online marketing efforts to succeed online.
5. Uncapped Income
In most cases when working for someone else you'll be paid a monthly salary with employment benefits. Based on the performance of the company, your salary will increase every year, and if you're lucky you might get a bonus. Some specific positions may also offer performance based incentives – for example getting additional bonuses for reaching sales targets. Being self employed, your income depends entirely on you and your company – based on how much you work and what you are selling. Work hard and smart and you will be rewarded, and without a monthly safety net comes limitless income opportunity.
In 2014/15 I spent a lot of time travelling and exploring new countries in Southeast Asia. This was a very exciting time, but it was also a very disruptive time. I struggled to focus on my primary business, which led to a drop in my income. I've since learnt a lot about finding an effective balance of working and travelling, and have restored my income to where it used to be and am working on increasing it even more.
6. The Opportunity To Work Remotely
At first thought the opportunity of working from anywhere might only be available to those that work online, however this is not the case. No matter what your business is there is always an option to scale and expand. You can build a team, bring in additional management to free up your own time. By creating processes and delegating effectively you can set up your business to operate without you being present, which gives you more freedom and the opportunity to work from anywhere.
Being able to work independently online has given me the opportunity to work from anywhere – as long as I have my mobile office and a reliable Internet connection. This has enabled me to live my dream of travelling the world, while still building a business and generating income. In 2011 I spent 5 months in the US, meeting and skimboarding with some of the best riders in California. This past year (2014/15) I spent 9 months travelling exploring Thailand, Vietnam, Turkey, Croatia and Germany.
Self employed and living the digital nomad lifestyle is definitely not for everybody, but if you have an itching desire to realise a bigger dream, then I encourage you to start your journey today.
If you have any questions please share them with us on Twitter (@FreemadicLife) or on our Facebook page.