Besides relaxing at beachside resorts, scuba diving with tropical fish, visiting temples, and exploring the jungle, another item on our Thai bucket list was going to a ladyboy cabaret. Dressed in flamboyant outfits, lip-syncing to popular songs, and dancing the night away, these transgender women or an effeminate gay male are one of the highlights of most tourist trips. Putting on spectacular shows on a minimal budget with no professional training, these ladyboys are truly impressive.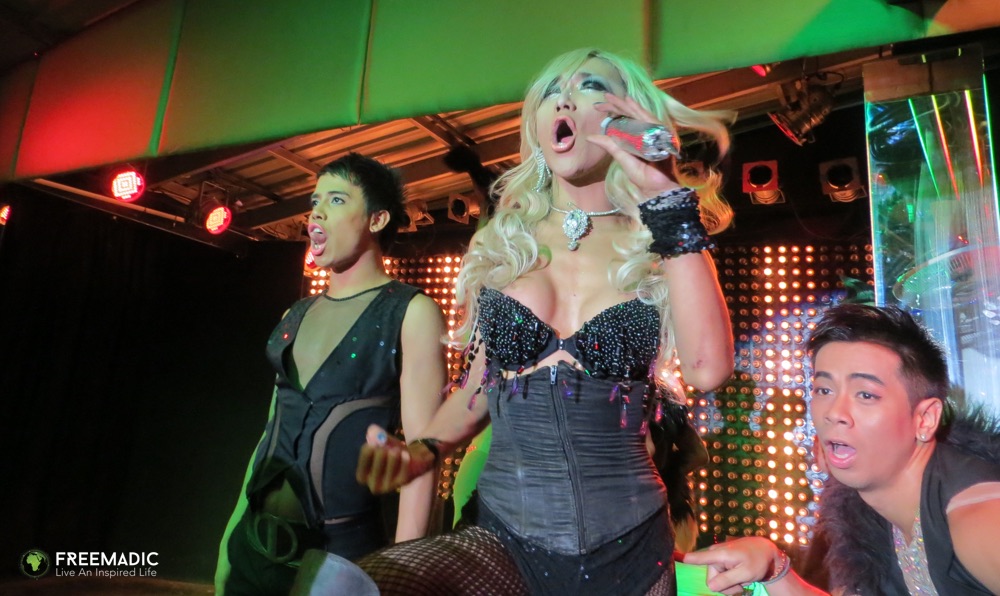 Having never been to a ladyboy show before, we decided to head to Starz Cabaret on Koh Samui. With free entry (you will have to buy a drink which costs about 200 Baht each), we settled into our seats and waited for the show to begin. Taken aback at first with these women's sheer beauty, we soon relaxed and got into the show. The professionalism (and sometimes lack thereof) made an entertaining evening of loads of laughter, uncomfortable situations, and often questioning if she was once a he.
But being a ladyboy is more than just dress up and being a cabaret performer, it is someones choice. Known as Kathoey – which directly translates to 'lady boy' – by locals, these woman are fully accepted into Thai society, celebrated for who they are, and even perceived as a third gender – which is incredible considering how taboo the subject of transgenderism is in most parts of the world. From waitresses, and factory workers, to hotel receptionists and chefs in popular restaurants, it often amazed us at how Thai people did not discriminate, but rather celebrated the diversity of everyone in their country.
Join Us In The Front Row
Starz Carbert is located on Chaweng Beach Road on Koh Samui and runs two nightly shows that start at 20:30 and 22:00.
If you have any questions about visiting Koh Samui or going to Starz Caberet, please ask us on Twitter (@FreemadicLife) or on Facebook.