Vietnam allows nationals of 17 countries to enter Vietnam without a visa for varying time periods, however if you are not from one of those countries or if you are planing to visit for up to 1 – 3 months, then you will most likely need to get an approval letter issued and stamped by the Vietnamese Immigration Department to obtain your visa on arrival.
We recently visited Vietnam and had a pleasant experience getting our visa on arrival. In this post I give you a run down of the steps to follow to make your visa acquisition process as quick and painless as possible.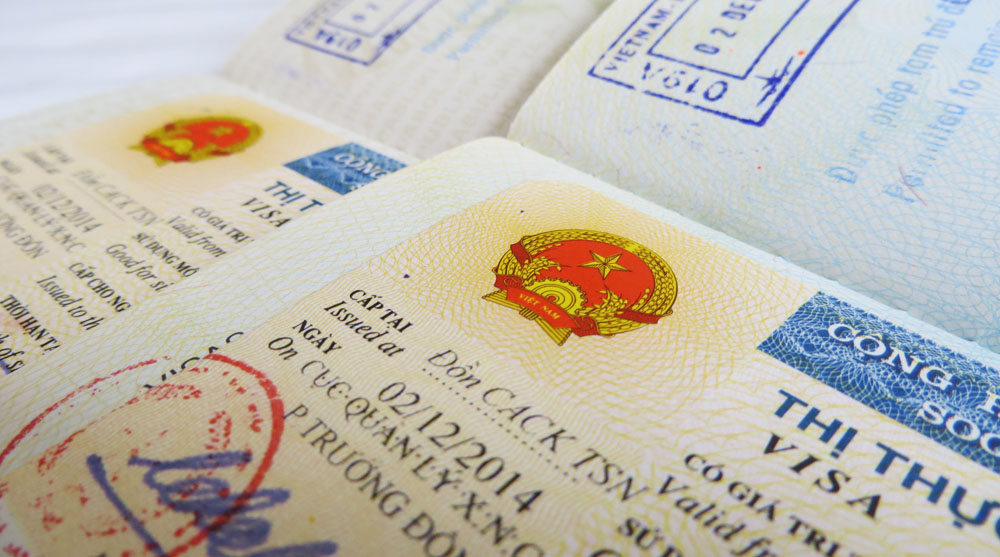 Getting Your Visa Approval Letter
Many hotels and travel agents offer the service of arranging a visa approval letter. We chose to use a great online service called www.evisa.com.vn
Use our special promo code FREEMADIC (all caps) to get a 26% discount.
Using their online service you can submit your application online, pay the application fee and get your approval letter emailed to you within a few days. Your visa options are as follows:
1 Month Single Entry
1 Month Multiple Entry
3 Month Single Entry
3 Month Multiple Entry
Required Documents
In order to get your visa on arrival you need to present the following at the "Landing Visa" desk at one of the airports in Hanoi, Ho Chi Minh City or Da Nang.
Your Stamped Approval Letter
Filled Out Entry and Exit Form (M3)  –  fill this out before you land
Your Passport
1x Passport Photo – Size: 3.5 cm x 4.5 cm (1.4″ x 1.8″)
Visa Fee of US$ 45 – this needs to be paid in US$, you will receive change in Vietnamese Dong
The Process
Make sure to fill in your Entry And Exit Form (M3) before landing – this will save you a lot of time.
On arrival, make sure to get to the "Landing Visa" window as soon as possible to get your application in. There will be a queue and waiting times can be long.
Hand in all your required documents, except the visa fee.
You will be asked to sit down and wait.
Your name will be called up – head back to the counter to pay your fee and collect your passport, which should now contain your requested visa.
Head through immigrations and enjoy your stay in Vietnam.